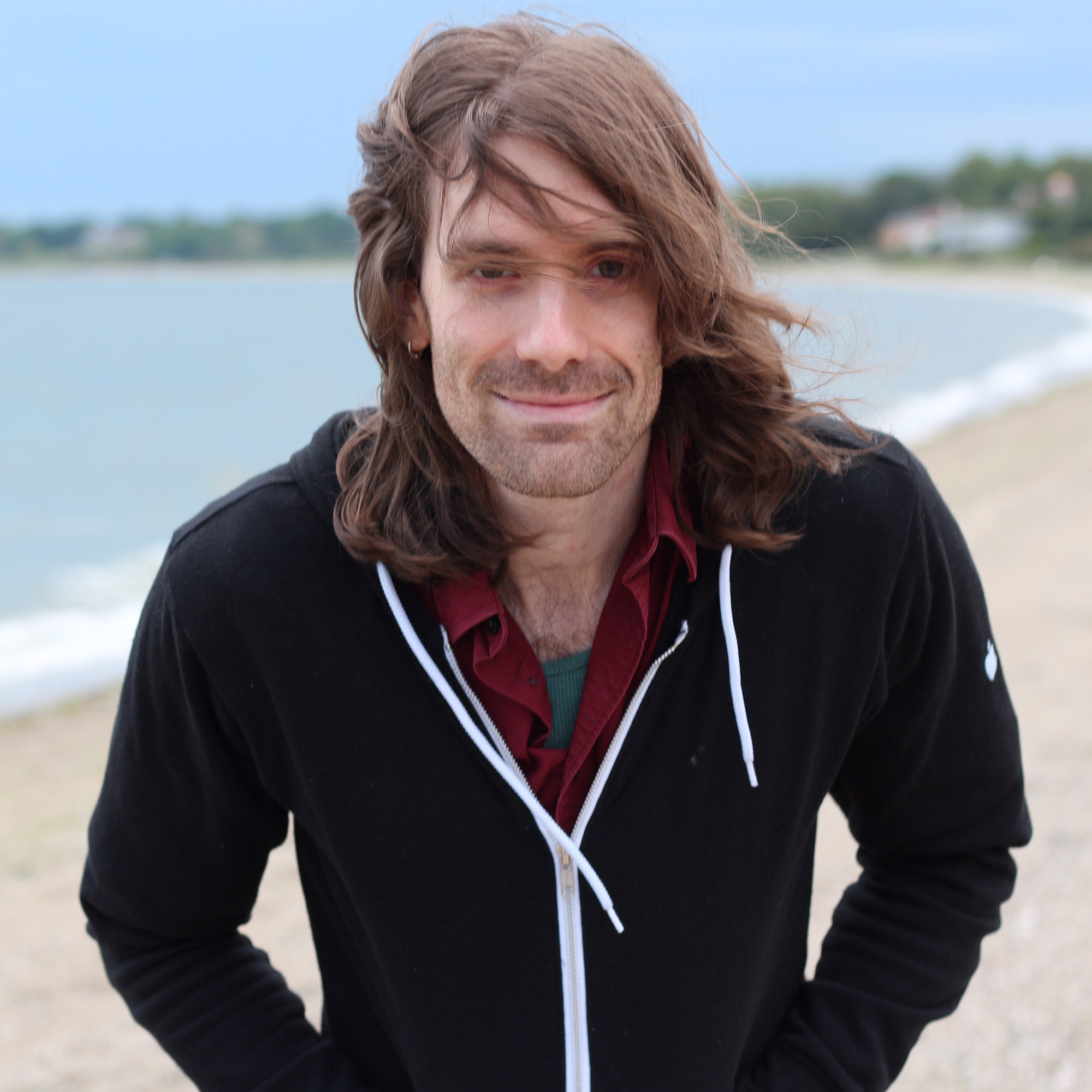 a creative professional, passionate about visual design and music.
Whether in songcraft, design, or capturing the transience of life in photographs,
creative pursuits drive me to improve my world with the skills I can offer.
I help others to craft and refine better brands, websites, and everything graphic between and beyond. I love my work, and I keep it that way by prioritizing projects that challenge and excite me.
Do you have a project for me? Let's talk.

I stay inspired with photography and music.
After eight very fun years in a dynamic rock band, I now patiently eke away a more personal songcraft in my spare time.
As resident designer, I was responsible for the band's branding and artwork, too.
I design because
I've developed a skill and passion
for unifying aesthetic and utilitarian goals.
I strive to solve creative challenges through iterative design, aided by my fascination with related disciplines:
art & photography, typography & language, science & technology, philosophy & skepticism.
Good design is
the optimal balance of form and function.
Good design can appear obvious even when it's difficult; important decisions are often invisible to the user or audience.
It may be artful and innovative or familiar and intuitive—every detail is relevant, in service of expressing a consistent message or solving a design problem.
In the design process
I expect many "no"s on the way to "yes!"
Design takes patience and dedication, in a thoughtful process of iteration and critique.
Sheer inspiration is never enough; the best results come by incremental refinement, with careful review and feedback.
Working Together

I view each project as a partnership:
the kind of ship that's built on trust.

Count on me:
to solve design problems

to ask and learn what's needed

to challenge preconceptions

to advocate for user experience

to explain why in common language

to be honest about limitations

to be receptive to feedback

to value getting it right—not just done
I'll trust you:
to communicate needs

to deliver content ahead of time

to provide honest feedback

to understand what I don't about your field

to value my perspective and expertise

to invest interest in your project

to keep me informed about changes

to help me get it right—not settle
Communication is paramount.
I aim to be easy to reach, quick to respond when urgent, friendly to talk to, and I always try to listen carefully and inform well.


"Working with Tye is easy, and there is more creativity, sharing of ideas, and feedback than with in-house/ corporate designers."
— Sheri Singer | Campaign & Special Events Manager
Asperger/Autism Network (AANE)


Experience & Development

I'm a student for life;
I'll never stop learning and honing my craft.
I finished school with two degrees—
• AS, Visual Communications (McIntosh College)
• BFA, Graphic Design (Plymouth State University)
—but professional experience and years of stumbles and strides
have far outsized their influence in shaping me as a designer.

______________

I've also been lucky to collaborate…
…with teams in various creative media outside my expertise, including:
• Videography for music, behind-scenes, interviews, etc.
• Creative direction of art, photography, promotional material
• Photography of public events for regional magazines
My clientele is delightfully diverse:
• Non-profit Organizations • Medical & Educational Institutions
• Musicians & Artists • Recording Studios • Photo & Video Production Teams
• Small to Corporate Businesses • Magazines • etc.

View my design work
& personal photography

Interested in working together?